1914-1930 | Solitary artist
Ambroise Vollard, one of the most prestigious art dealers in Paris, bought the full contents of Georges Rouault's, a total of 770 works. The painter agreed on the condition he could finish his works at his own pace. An amateur of deluxe books, Vollard commissioned Rouault with the illustrations of a number of books: Réincarnations du Père Ubu (Reincarnations of Father Ubu), Cirque de l'Étoile filante (The Shooting Star Circus), Passion, Miserereand Les Fleurs du Mal.
For some ten years, from 1917 to 1926, his printmaking work was so intense he spent considerably less time on his paintings. From 1927, Rouault made an effort to finish hundreds of paintings to honour his contract with Vollard.
Most of his works represented circus figures, religious subjects and landscapes. In addition to these three major themes, he also painted nudes and portraits, gradually phasing out prostitutes, judges and grotesque figures.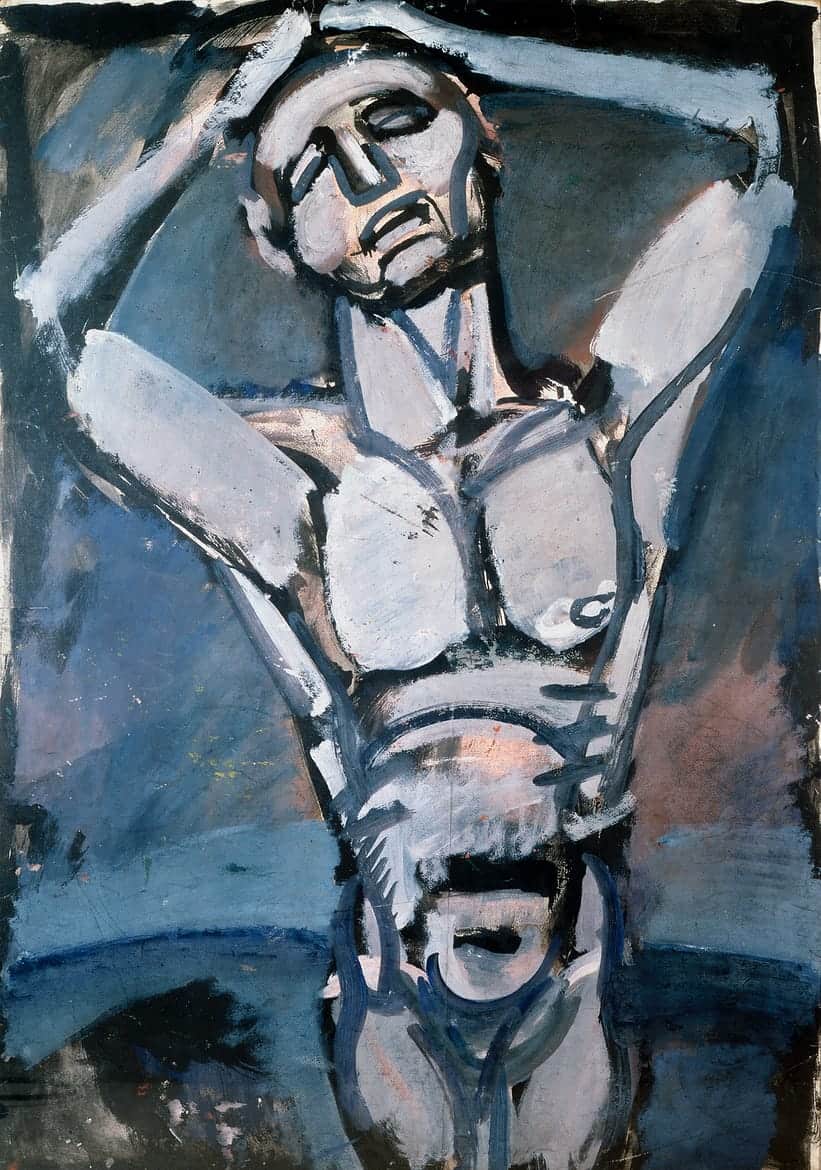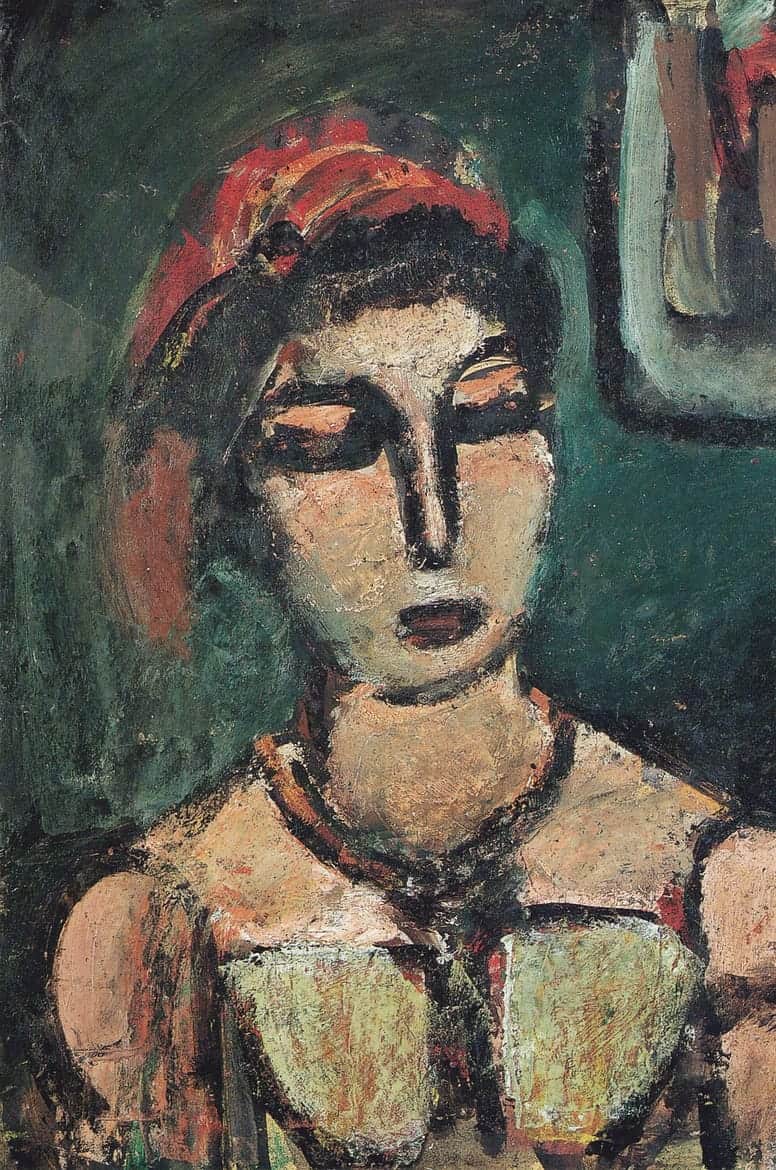 Forms and colours
In terms of style, the realism of 1905 gave way to a more idealised form. Heavy black lines encircled ordered and simple forms. His drawings and forms showed a newfound serenity. The obscurity and violence disappeared. The overlapping lines became bold outlines adding structure to the composition, giving a more static and more monumental element to the drawings. The black outlines and add texture and movement whilst remaining expressive and decorative. They suggest movement and depth. The dark lines also highlight the articulations of the figures and outline the body without fragmenting it, in a powerfully expressive and rhythmic style. Rouault explores an almost monolithic style depicting simple and imposing architecture. His aesthetic changes, figures are more elongated, static and given a hieratic pose.
A predominant use of oils
An essential factor in the development of his work, starting in the 1920s, was his predominant use of oils. The artist was inspired by the medium and its many qualities – he could apply it in layers and it was mailable and glossy. Like printing, it allowed him to satisfy his incessant need to retouch his works until all the components found their place in the composition. Rouault was a perfectionist and extremely meticulous. He would rework his writing or painting incessantly. His paintings are characterised by an accumulation of layers and his letters are full of additions and deletions. He worked on several pieces at once, going from one painting to another. He would examine them and then organise them by order of progression. Rouault was a patient worker, who took the time to reflect and meditate. Speed was not a priority and he spoke about "the fulfillment of something that is sensitive and meditated for a long time, far from the speed records of modern painting."
This period saw a significant change in Rouault's technique. Accustomed to using watercolours, where each stroke of the brush was final, in printmaking he found he could slowly bring the work to completion after a series of successive states. Printmaking also allowed him to master his use of light whilst in oils he found a new palette of colours and a medium that finally suited him.
The terrible thing in art is knowing how to stop, it was Bonnard who said that. He was quite right.

Georges Rouault quoted by Claude Roulet