1871-1902 | Early years
At the École des Beaux-Arts, encouraged by his teacher Gustave Moreau to participate in public exhibitions, he began to make a name for himself. In 1894 he won the Prix Chenavard with L'Enfant Jésus parmi les docteurs(Infant Jesus among the Doctors), a work he would present the following year at the Salon des Artistes Français. He was 23 years old.
After his first participation in the Prix de Rome with Samson tournant la meule (Samson Turning the Millstone), Rouault was the favourite to win when he participated a second time in 1895 with Le Christ mort pleuré par les Saintes Femmes (The Dead Christ Mourned by the Holy Women). In the end, the academic painter Léon Bonnat disagreed and vetoed the award for Rouault.
However, these public exhibitions helped Rouault to make a name for himself. The socialist deputy Marcel Sembat, who would become a loyal collector, bought Le Christ mort pleuré par les Saintes Femmes, now kept at the Musée de Grenoble.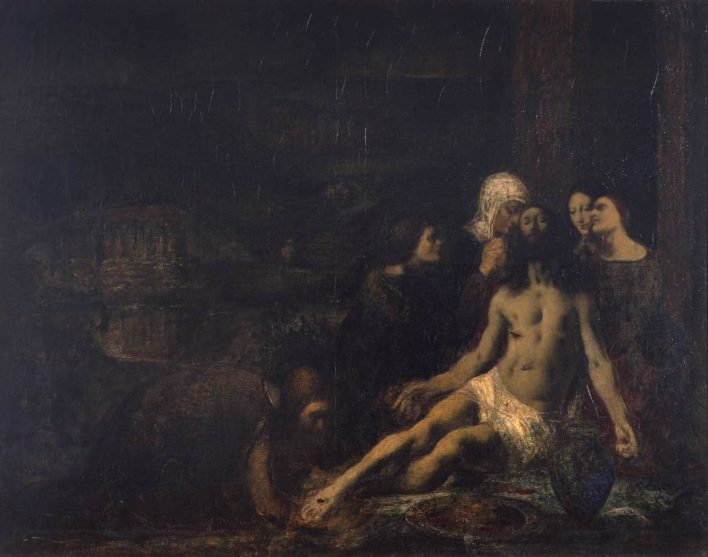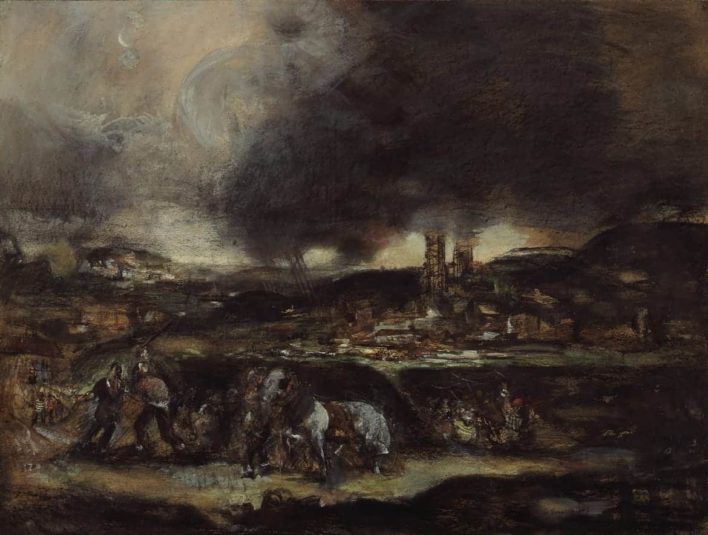 Many of these works were inspired by Rembrandt whom he passionately admired. But already, some works such as Paysage de nuit dit aussi La rixe sur le chantier (The Quarry) from 1897, gave a sense of the new direction his work would take.
After failing to win the Prix de Rome a second time, Moreau advised his pupil to leave school and continue his career independently.
Free from the conventions of school, Rouault painted whatever was in front of him. These works revealed a tragic representation of reality. His personality began to emerge. He began to define his painting style, free from the themes imposed by the academy and seeking his own influences, but he remained the spiritual heir of Gustave Moreau. Moreau supported him in his new direction and continued to provide advice, literary culture and spiritual guidance.
Inspired by the spirituality of Gustave Moreau and the small group formed by J.K Huysmans at the abby of Ligugé, throughout his entire life Georges Rouault would heed the advice of his beloved teacher who told him to listen to his inner voice.