In accordance with the wishes of Gustave Moreau, in 1902 Georges Rouault was appointed curator of his former teacher's private mansion. Having been bequeathed to the State, it was transformed into a museum and inaugurated in 1903. Until 1932, when he resigned from this post, such a position offered him a certain financial security and independence in his work. He worked in the studio of Desvallières on Rue La Rochefoucauld, opposite Renoir's studio.
Weak and exhausted, in 1902 he went to Evian for a period of convalescence. The peace and quiet and the beauty of the late autumn renewed his vision. He began paining with a new vigor.
I underwent a moral crisis of the most violent sort. I experienced things which cannot be expressed by words. And I began to paint with an outrageous lyricism which disconcerted everybody.

Georges Rouault quoted by Georges Charensol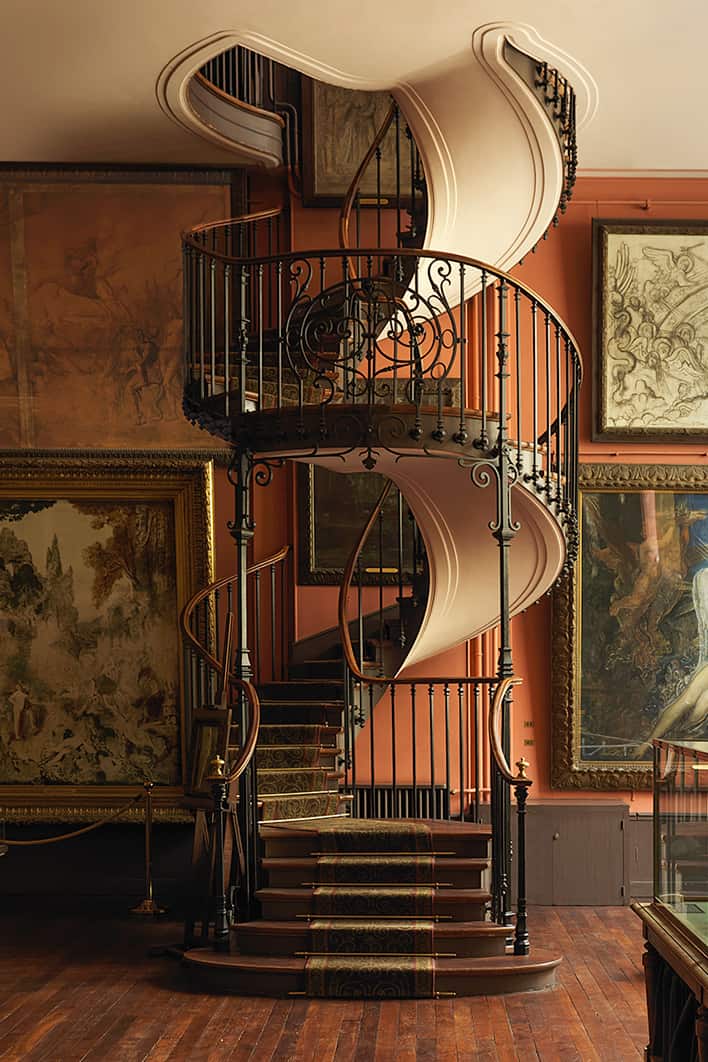 Upon returning to Paris, he shared a studio with Marquet and some other artists near Place Clichy, where prostitutes would pose in exchange for a rest and the warmth of the studio. Here he would paint his first "Filles" (prostitutes). The world of circus performers appeared in his work and later he began to paint judges after meeting the Deputy Prosecutor Granier.
Rouault's work featured in the 1903 Salon d'Automne of which he was a founding member along with Henri Matisse, Bonnard, Vallotton, Vuillard and Desvallières. That same year, Rouault met Degas who comforted him in his approach.
Friendship with Léon Bloy
In 1904, he met Léon Bloy whose writings he had discovered in the library of Gustave Moreau. The works of this polemical writer (The Desperate Man, The Woman Who Was Poor) expressed his opposition to the hypocrisy of a Christian bourgeoisie led more by convention than conviction, whom he denounced ferociously, as well as the mediocrity or baseness manifested in society. The writer's independent spirit and direct style resonated with Rouault and inspired his new approach. Inspired by Bloy's ideas on society, Rouault reflected these in his paintings (" Les Poulot " characters in The Woman Who Was Poor by Bloy). In spite of their unwavering friendship, Bloy rejected Rouault's work and would never understand it.
In 1905, Rouault was introduced to the philosophers Jacques and Raïssa Maritain, who had been converted to Catholicism by Léon Bloy. They would become close friends and loyal supporters of his work.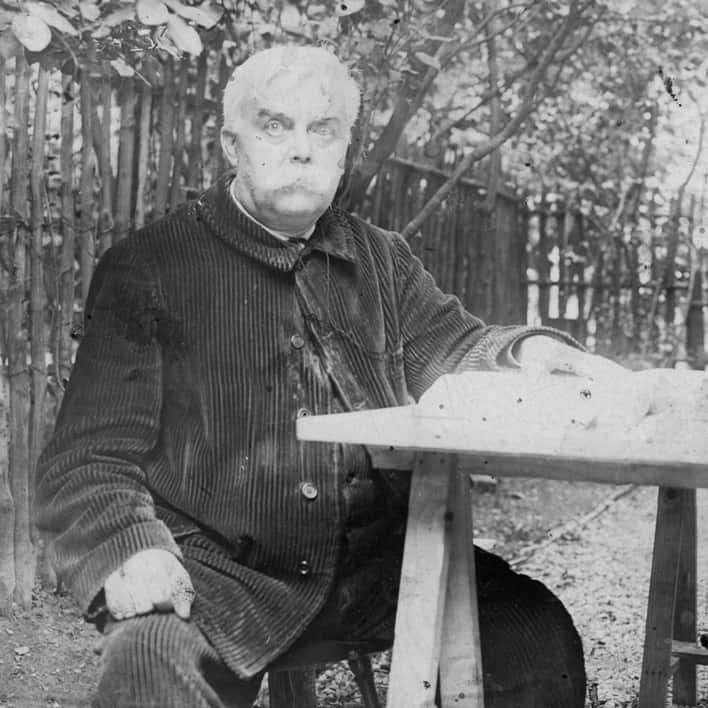 Painting and ceramics
Rouault participated actively in the Salons and painted in several studios that he shared with other artists. Rouault participated in the 1905 Salon d'Automne along with Matisse, Marquet, Derain and Manguin. The aesthetic shock produced by the works of these artists led the critic Louis Vauxcelles to compare them with "fauves", meaning "wild beasts", which gave the Fauves their name.
Like many artists at the time, Rouault was interested in ceramics. He met Ambroise Vollard, who would became his art dealer, in the ceramic studio of André Mettey in 1907.
Rouault and his family
On 27 January 1908, Georges Rouault married Marthe Le Sidaner (1873-1973), pianist and sister of the pointillist painter Henri le Sidaner. They had four children: Geneviève born in 1909, Isabelle born in 1910, Michel born in 1912 and Agnès born in 1915. The couple lived at the Musée Gustave Moreau, then moved to Versailles in 1912 where they were neighbours with the Maritains.
Rouault's father died in 1912. Deeply affected by his death, the painter began a study on the theme of Miserere.